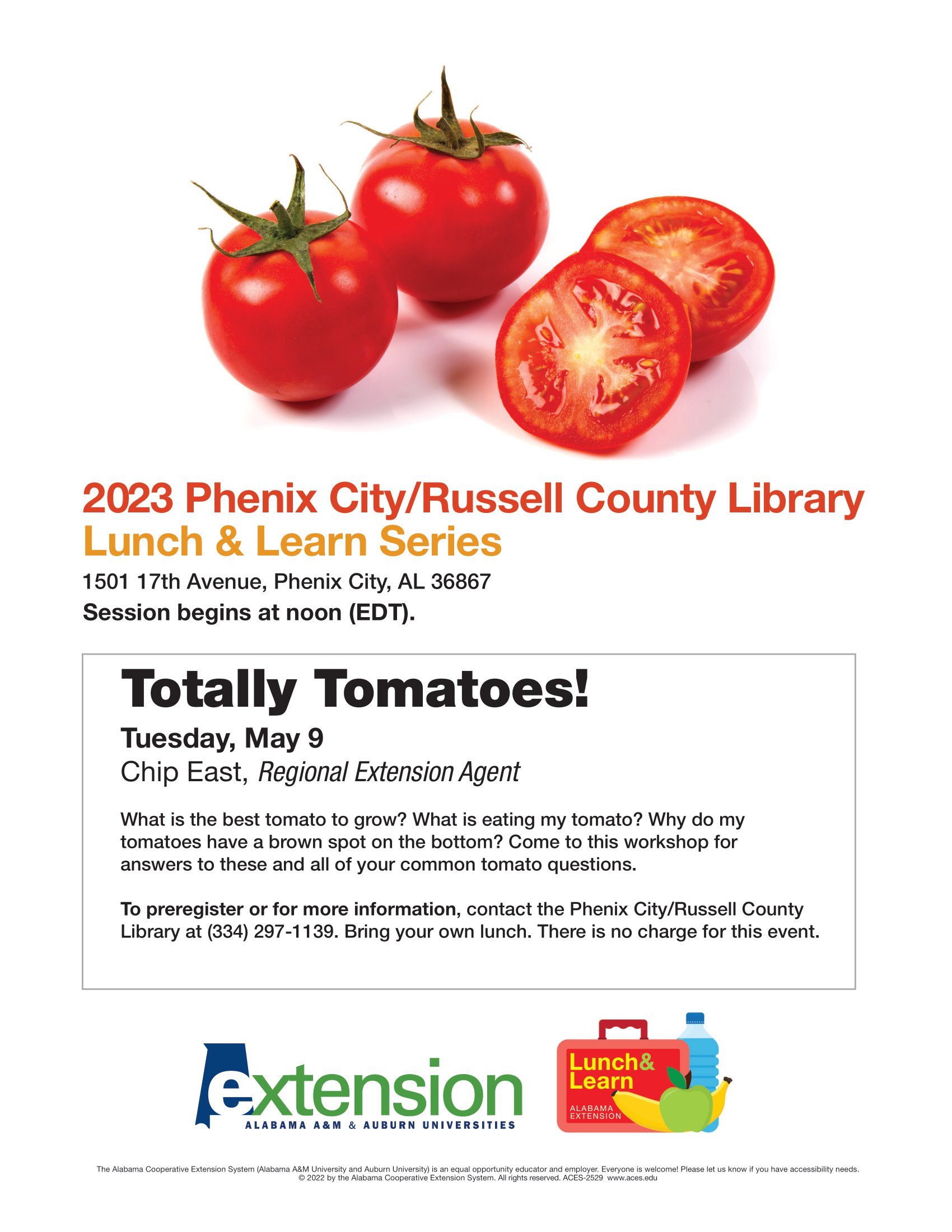 Lunch and Learn: Totally Tomatoes!
Today's Lunch and Learn Series event presents "Totally Tomatoes!", with guest speaker Chip East.
What is the best tomato to grow? What is eating my tomato? Why do my tomatoes have a brown spot on the bottom? Come to this workshop for answers to these and all of your common tomato questions.
Bring your own lunch. There is no charge.
To preregister or for more information, please contact the Phenix City/Russel County Library at 334-297-1139.